KevinLesko
Alien Abductee






3712 Posts

Posted - 11/14/2007 : 2:51:29 PM



---
Ah the Coach House... not much of a fan of this venue. However, it is only about 15/20 mins from my home and EVERYONE plays there, so I've lost count of how many times I've been there, but really not a fan. This place is notorious for always having a lot of opening acts, and having the main acts late. Now luckily last night one of the openers was the wonderful Marcus Eaton, so not complaining about that, but the crowd was a bit of a bummer for me last night. Here is how they had it planned out: Doors at 6, dinner at 7, opener at 8, Marcus at 9, Tim at 10-12. That's fine for a Friday or Saturday night, but on a weekday??? I kept over hearing people saying that they had to work tomorrow morning, and two groups of people near me left early in Tim's set because they had babysitters watching their kids. I don't blame them, 6 hours is a long time to be at a show on a weeknight. I would have had it doors at 6, Marcus at 7, Tim at 8. There, now you have a larger, more respectful crowd! Oh well, when I get more money I swear I'm opening a venue in Orange County. OK enough ranting.

Tim took the stage wearing an awesome "No Iran War" t-shirt and busted right into his set. Tim's playing was wonderful as always, but with the lack of an energetic crowd, I think that little extra kick was missing. Tim once again opened with a wonderful rendition of In Your Eyes. Tim also played a perfect version of Betrayal that Tiffany said was the best version she's heard. The next song was a real treat as Tim broke out "Open up, Let it in" which I can't even remember ever hearing live, at least not recently. That was one of the highlights of the night for sure. Tim went on to play an awesome Big Blast of Hot Air, and then into a lot of new songs I didn't recognize. One song that was played however was one I'd been hearing each of the past few nights, so I decided to record it as Tiffany and I both swore it sounded familiar, and maybe it was a cover. I let Fluffy listen to the song, and he said it wasn't a cover but didn't know the name. Finally after the show I made my weak attempt at humming the tune to Tim and Fluffy hummed it better and Tim finally recognized it and said it was a new song that hasn't been recorded at all called "Healing of the Notions" I really like it, and the crowds have seemed to agree. I'm uploading the video to Youtube now.

For the encore a new band came out: MEN IN HATS. Ok it was actually just Tim and Marcus wearing baseball caps. They did You Are My Sanity, and Rheginos together (and with hats). I don't even need to say that the encore was great. I got a video of YAMS.

Marcus' set was equally great. He definitely had some big fans in the crowd. He started out with a few new tunes and then played Who You Are, Story of Now, Victims of What's Available, and Fiona. Earlier in the day he was on the Mark and Brian radio show in LA for an hour, and gave a nice little interview, and also played Black Pearl, Who You Are, and Fiona. They also played songs from his cd while coming back from break. It was a great appearance, and Mark and Brian really put Marcus over. You can tell they are big fans.

One other thing I haven't mentioned yet is Tim's use of the Ring Modulator on this tour. He has really mastered it, and uses it a lot now on all of the improv/noise tracks, but what I noticed in San Diego is that Tim actually controls the knobs with his feet. Something you have to see, but very impressive. So he will play normally, standing up, and then with the toe of his show, move the knobs to change the pitch and frequency. I think it makes for some incredible sounds and perhaps the spaciest stuff yet! i tried to capture a bit of it on video as well. Iíll try to upload Repeat the Question today.

Here are a few pictures: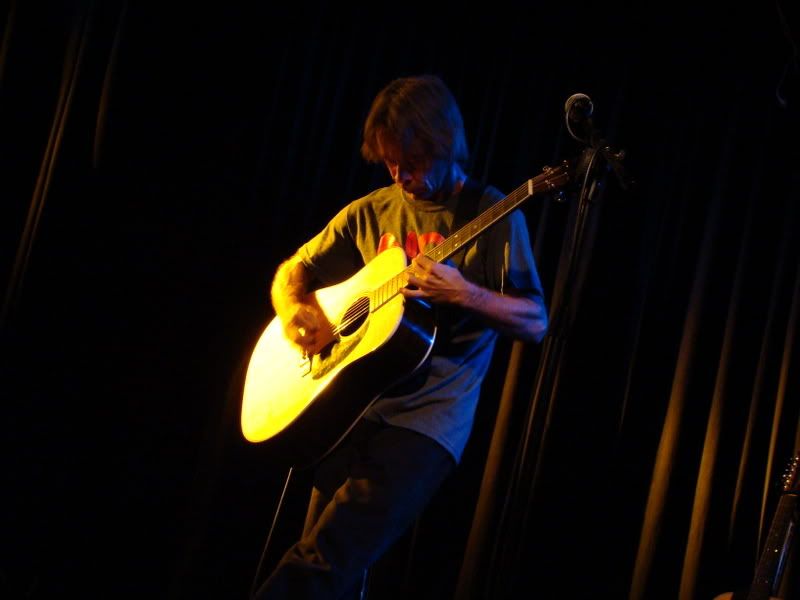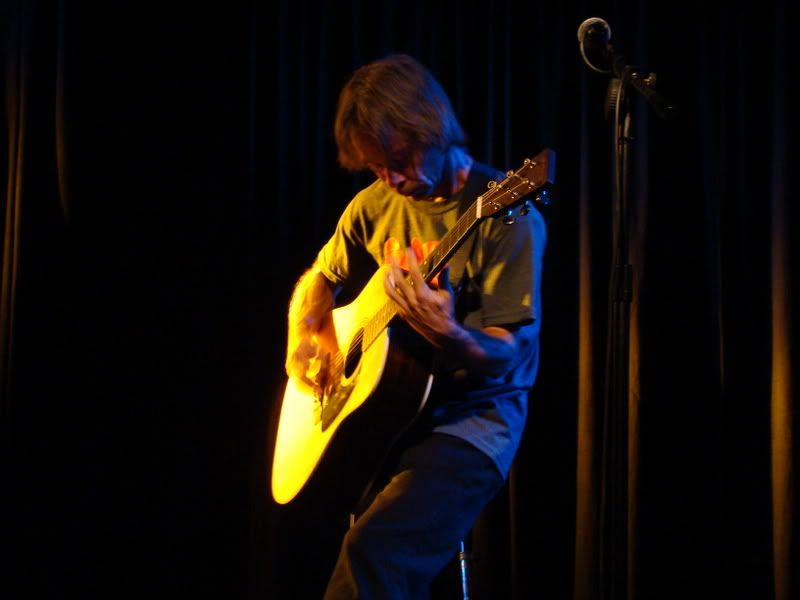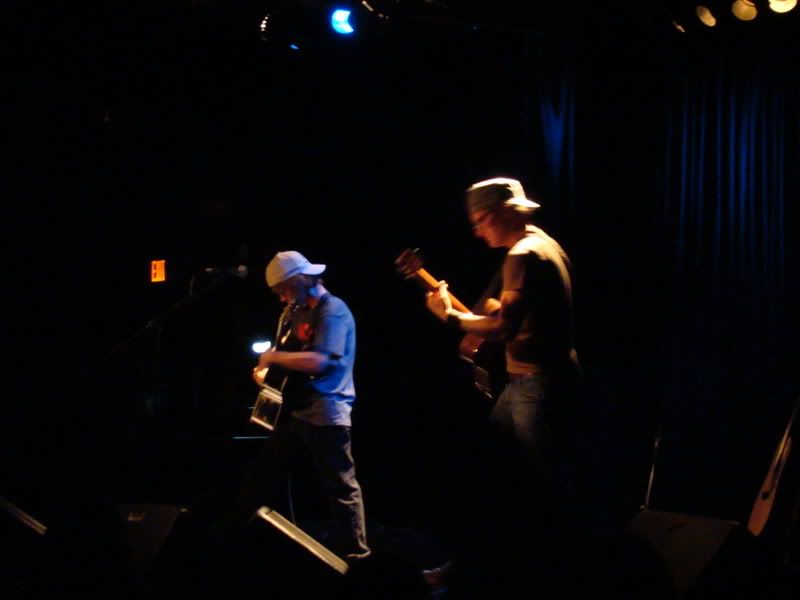 and here is the link to the video of Healing Notions: http://www.youtube.com/watch?v=UrH2jCpGOb4

and here is Repeat the Question: http://www.youtube.com/watch?v=lY-Fy7m-62Q

more pics and video to come later.
---
god
Kevin
KevinLesko
Alien Abductee






3712 Posts

Posted - 11/14/2007 : 7:59:57 PM



---
Ah I forgot to mention that STREAM last night was another first. How you ask??? Well, It was Stream---> Classical Song---> You Don't Know.

As far as I know it was the first time the Classical tune has been played in Stream, and played on a 12 string nonetheless.
---
god
Kevin